What does a Golf Course Manager do?
A golf course manager is in charge of all golf course activities as well as overseeing the pro shop and teaching operations. She is commonly expected to handle all aspects of the course's business while also acting as public relations manager. Her job may be at a private club or at a course that is owned by a regional or local public agency.
Since the job of a golf course manager is so multifaceted, exemplary organizational skills are normally a necessity to be successful in this position. While assorted lower level managers may be assigned jobs in the retail sales or maintenance departments at the course, the golf course manager is traditionally expected to guarantee the success of all the course's services. This typically requires the person in this position to be on the course or on-call seven days a week.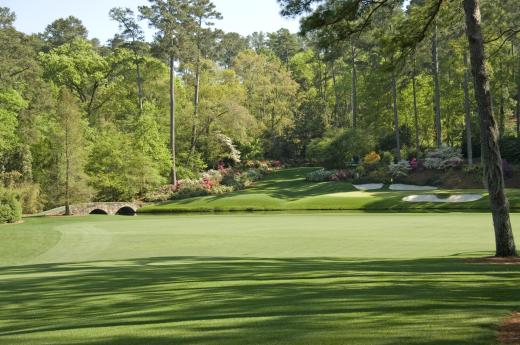 The success of the pro shop is one of the manager's major responsibilities. She is generally expected to keep it well stocked with quality merchandise that is popular with avid golfers. The shop's inventory of clubs, tees, gloves and balls needs to be diverse and current. The manager is normally expected to make sure the pro shop is popular, profitable and dedicated to superb customer service.
The condition of a golf course's grounds is imperative to its popularity and success. The golf course manager is generally required to hire and monitor a team of professional groundskeepers to exquisitely maintain the greens, paths and surrounding areas. The crew is also commonly required to keep all the markers, flags and landscaping in pristine condition. If any of these amenities are substandard, the course manager is normally held responsible.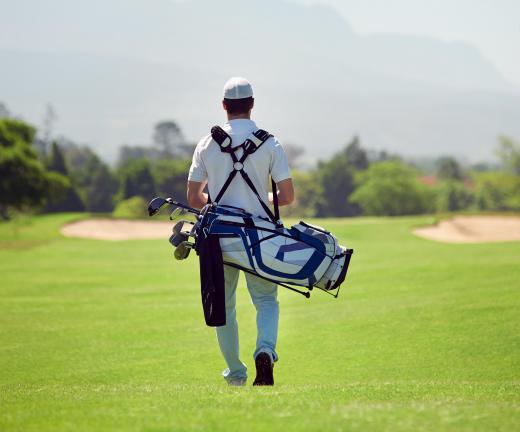 In addition to managing the daily operations of the course, pro shop and customer relations, a golf course manager is in charge of promotion, personnel administration and golf lessons. These functions normally involve planning charity events and tournaments, hiring and training staff employees, and teaching or overseeing the teaching of golf to beginners and advanced players. Behind the scenes, the golf course manager is ordinarily required to handle accounting and payroll for all departments and inventory control for the pro shop's sales and rentals.
The formal education typically required for this position is a bachelor's degree in management or recreation and golf course management. Some jobs may accept a bachelor's degree in business or coursework in recreation, agronomy or turf management. Experience working at a golf course may be helpful in obtaining work as a golf course manager. Many successful managers begin working at golf courses in their teens and learn the intricacies of daily operations through years of hands-on experience.
AS FEATURED ON:
AS FEATURED ON:

By: Blair Howard

A golf manager is in charge of monitoring the conditions of a golf course.

By: Malcolm Boyd

A golf course manager oversees the day-to-day functions and operations of a golf course.

By: Warren Goldswain

The manager of a golf course may hire the caddies who transport a golfer's bag and clubs from hole to hole.