What is the Golf Industry?
The term "golf industry" refers to all businesses, products, and services associated with the sport of golf. Golf courses, golf pros, golf equipment companies, and even golf clothing companies are all considered part of the golf industry, as their main clientele consists of golfers. Any business or service that makes money off of the sport of golf is considered part of the golf industry, whether it is on the local level or on the national or worldwide level. The Professional Golfers Association (PGA) is perhaps the most well-known body of competition in the golfing world, and many participants in the industry aim to associate with the PGA to enhance sales or credibility.
As a market, golf has grown rapidly over the course of centuries, and the need for equipment and services has grown exponentially in the golf industry. Golf clubs, balls, cleats, tees, bags, and other equipment are all needed by every player, so a large market is available for manufacturers to capitalize on. Advancements in club design and material has only made the market larger, and while competition is fierce, the consumer demand is on pace with the supply. Clothing manufacturers, too, have capitalized on the demand for golf clothing, and while golfers are the main purchasers of golf clothing, the general public also makes up a large segment of the golf clothing buyers.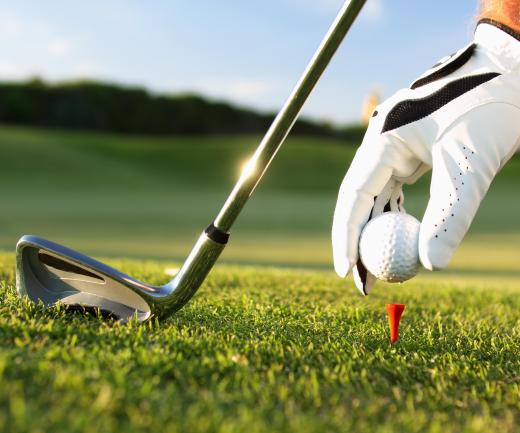 Products are not the only segment of the golf industry. Promotions, marketing, and media have taken advantage of golf's broad appeal by ensuring PGA matches are available on television; sponsorship deals are in place to capitalize on the popularity of professional golfers, and many companies ensure they are present — both in terms of staff on site as well as advertising such as banners — at all professional matches. Golf courses benefit from more exposure in the media, thereby drawing in a larger membership of regular players.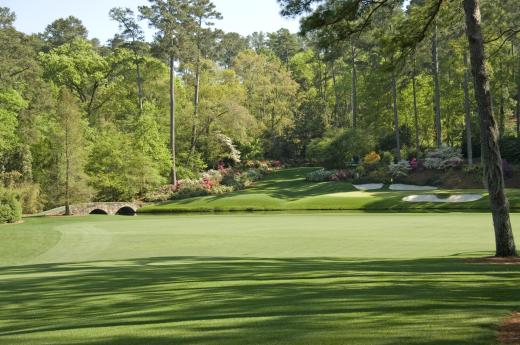 Golf courses are, of course, one of the key components of the golf industry. Courses allow players of all ability levels to play the game regularly, and both private and public courses are available throughout the world. Golf professionals are almost always on site at a golf course to promote the game and teach new players about it. Golf courses often feature a number of golf carts, which is another industry capitalizing on the popularity of golf. Golf carts have also burgeoned beyond the golf course and have found a home in niche markets such as suburbs and gated communities.
AS FEATURED ON:
AS FEATURED ON:

By: sculpies

At the beginning of each hole, a golfer hits his ball from a tee that raises it above the ground.

By: Blair Howard

A golf course usually consists of rolling hills that are set between sparse woods.

By: Malcolm Boyd

The golf industry includes golf courses, golf professionals, and golf equipment and clothing companies.

By: Denis Gladkiy

Many golf courses have a contingent of golf carts for customers to use.

By: Warren Goldswain

Caddies are responsible for transporting a golfer's bag and clubs around the course.