What Are the Different Types of Golf Career Opportunities?
The golf industry is a booming one, and it has spread throughout the world. This means plenty of golf career opportunities are available, from golf pros to caddies, and from chefs to maintenance workers. The most recognizable golf career opportunities are, of course, professional golfers, but only a select few of the best golfers in the world can obtain such positions. Caddies, too, can work for years without ever rising to the ranks of professionals on well-known golf tours. There are, fortunately, plenty of other opportunities to work in golf, and exceptionally strong golfers can still act as golf pros at local or private golf courses.
Golf courses require a significant amount of effort to maintain and otherwise run effectively, so golf career opportunities are available at most courses. A clubhouse will need to be staffed with retail personnel, accounting professionals, managers, bartenders, and even chefs. Some golf course clubhouses feature five star restaurants that need to be staffed with chefs, waiters and waitresses, bartenders, and managers; even lower-end restaurants will require such services.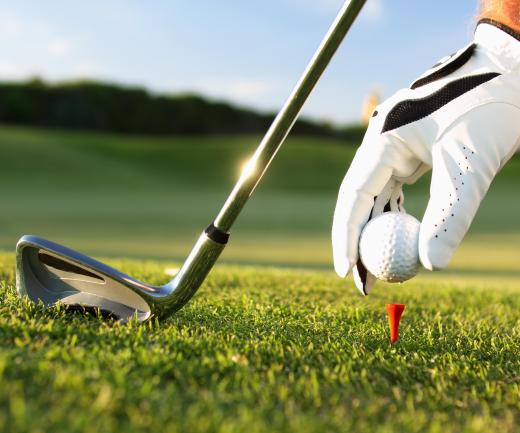 Other golf career opportunities may focus more on the upkeep and maintenance of the clubhouse and course. Maintenance personnel must have expertise in various fields, including plumbing, electrical, horticulture, and even construction. A maintenance manager will oversee other staff to ensure the course is ready for play at all times and the clubhouse is in proper working order for guests and golfers.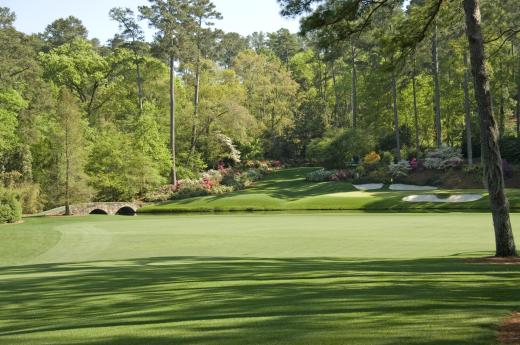 A golf course designer is a person who plans new courses or renovates existing ones to provide the best possible golfing experience for patrons. These golf career opportunities can be difficult to get, but a person with design experience as well as a sports background is a good candidate to become a designer. Golf course designers must have significant knowledge pertaining to horticulture, planning, irrigation, construction, and other skills that will dictate the success or failure of a course.
Promoters are people who organize golfing events at a golf course, and they often work with professional golfing organizations to bring pro tournaments to a particular venue. These promoters must be business savvy and personable, and they must be organized enough to run an event smoothly. A keen sense for effective advertising and customer service is also necessary to be successful in this position, and the promoter must develop relationships with vendors, other organizers, and customers. He or she must be aware of current trends and recognize what golf enthusiasts want to see and do at an event.
Given the wide range of roles within the golf industry, understanding where your specific skill set and interests lie can be vital to carving a successful career path. This is where a career aptitude test can be a significant asset. A carefully designed career aptitude test can evaluate your inherent talents, interests, and potential, guiding you towards the most suitable golf career opportunities. Whether it's the design aspect, event planning, or hands-on maintenance work, the career aptitude test can pinpoint where your strengths lie, offering a clearer direction in this booming industry.
AS FEATURED ON:
AS FEATURED ON:

By: sculpies

Golf clubs and balls are designed by engineers who specialize in creating sports equipment.

By: Blair Howard

Groundskeepers are used to keep golf courses neat and playable.

By: Minerva Studio

Clubhouses need staff like chefs, waiters, and bartenders.

By: RTimages

A caddy assists golfers with their equipment.

By: bst2012

Many golf courses have a small cafe where golfers can order drinks and food.