A golf mirror is a periscope used by spectators to watch the action at crowded golf matches and tournaments. These devices allow the user to look over the crowd to see the golfer swing. The amount of magnification varies from golf mirror to golf mirror, but usually ranges between four and 10 times normal; some mirrors have fixed magnification, while others can be adjusted. In the past, golf periscopes were large and bulky, but modern versions are slim and lightweight, so they can be carried easily. The device's case is usually made of aluminum, which makes it durable but lightweight.
A person using a golf mirror holds the device — typically a long tube with an eyepiece on the bottom and a mirror on the top — to his eye, and the mirror relays a reflection that lets the user see above and beyond the crowd. This works by using periscope technology similar to that used on submarines. The user looks into the front lens and, thanks to a series of other glass lenses, he or she is able to see through the top of the scope, enhancing the user's angle and vision. Five lenses commonly are used for optimal vision.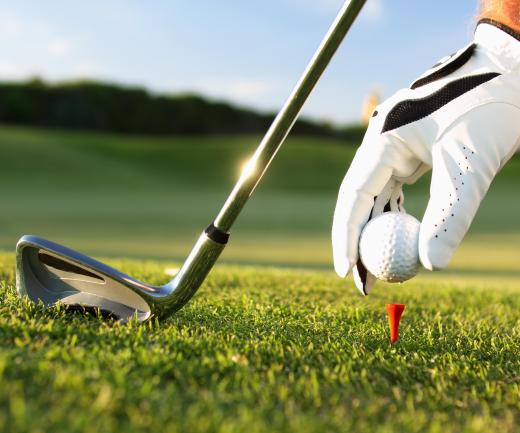 Depending on the strength and size of the glass lenses, the amount of vision magnification may differ. Most golf mirrors start with a minimum magnification of four times normal, while high-end versions can magnify up to 10 times normal. Some units have a fixed magnification, meaning the user cannot change it, while others are adjustable.
Along with adjustable magnification, the top part of the periscope is often adjustable. This is the area through which the spectator sees, and raising this piece allows the spectator to see higher than before. This will help if there is a tall crowd or the proper angle is necessary to see the game.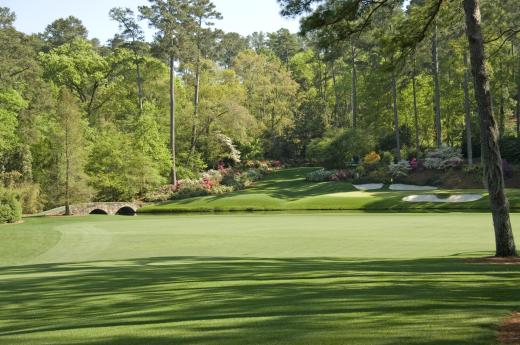 The first golf mirror devices were large, bulky and wide enough to fill the entire hand. Modern versions of the golf mirror are slender, about the width of a small pipe, making them much easier to hold and less awkward looking. The smaller size also means fewer materials, making the mirror lightweight and easier for spectators to hold while watching a golf match.
Golf mirror bodies are typically made of metal, usually aluminum, to keep the device safe. This means a dropped device should not break unless someone steps on it and, even then, it should be fine. While the body is durable, the glass lenses can break if dropped, so spectators should still be careful.
AS FEATURED ON:
AS FEATURED ON:

By: sculpies

A person playing golf.

By: Blair Howard

A golf course.