How do I Improve my Golf Fitness?
Any golfer who wants to do well on the golf course needs to get in optimal physical condition. Improving golf fitness requires making lifestyle changes that will improve the body and improve a person's ability and aptitude for golf. Some golfers develop a warm-up routine prior to golfing, since proper warm-ups are necessary for an athlete to perform at his or her peak. The regimen usually consists of exercises to help the golfer get physically fit for the game.
Getting in good physical shape for golf has numerous benefits. In addition to helping a person improve his or her golf game, fitness training can also help the golfer reduce his or her risk of injury. Injuries can occur when the muscles are not properly stretched. Injuries are also possible if the body is not in good physical shape to handle certain movements.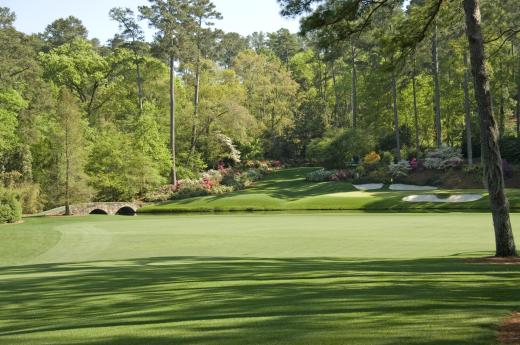 A person can improve his or her golf fitness substantially by working on the core muscles. The core area includes muscles located in the abdomen, back and hips. These are the most prominent muscles that a golfer uses when he swings. Strengthening these muscles can also help an individual improve his or her golf swing and provide more fluid movement.
Having overall good physical fitness is also important. Golfers must stand on their feet for long periods of time and be able to walk far distances. A golfer in good physical shape will have the stamina to play a full golf game.
Improving golf fitness also requires improving flexibility. Flexibility allows golfers to increase their range of motion and thereby helps them improve their swing. Golfers must work on cultivating flexibility in the shoulders, hips, and torso so that their swings are fluid. Golfers should do shoulder stretches, hamstring stretches, and quadriceps stretches. To improve a golf game, these muscles should be stretched on a regular basis.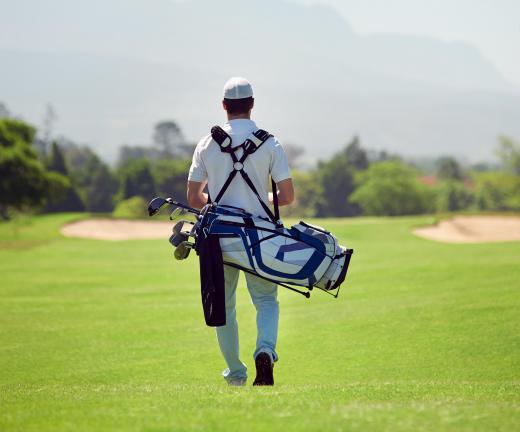 Getting in good physical condition is only one component to becoming a great golfer. If a golfer wishes to see improvement, he will also need to focus on his technique. For example, an increased ability to calculate wind speeds and distances are also necessary to ensure that the golfer plays a great game.
Before implementing any dietary changes or engaging in physical exercises, it's always best that an individual first consult a doctor. A physician can give a golfer a physical exam to ensure that doing certain exercises will be safe for proper golf fitness. Doctors can also provide recommendations to help a person optimize their physical health and increase their golf fitness.
AS FEATURED ON:
AS FEATURED ON:

By: Blair Howard

A golf fitness program conditions players for the long, often steep walks that are needed to play an entire 18 rounds of golf.

By: Malcolm Boyd

A golf fitness regime should include flexibility to improve muscle groups employed in a golfer's swing, such as those in the shoulders, hips and torso.

By: Warren Goldswain

Some golfers practice yoga in order to improve their overall strength and flexiblity.