How Do I Choose the Best Golf Courses?
Golf is a complex and rewarding game rich with history and tradition, and it requires a significant investment of time and energy on the part of the player. Selecting the right equipment and taking lessons are important steps to success at the game, as is choosing the right golf course. Beginning players may want to start off on courses that are shorter in length and less expensive to play, while intermediate players will need more challenging layouts with better kept greens and fairways. Advanced players often seek demanding courses that will test every facet of their game.
While golf may seem like an intimidating game to beginners, it can be a good way to have fun and get some exercise and fresh air. Beginners may want to start out by practicing at a driving range and taking a few introductory lessons. Once they have learned the basics, new golfers may then choose to move to a par-three or a short municipal course to experience more of the game. Such golf courses offer a good value for the novice player looking to improve his skills. As the player gets better, he will likely want to try out longer and more interesting course layouts.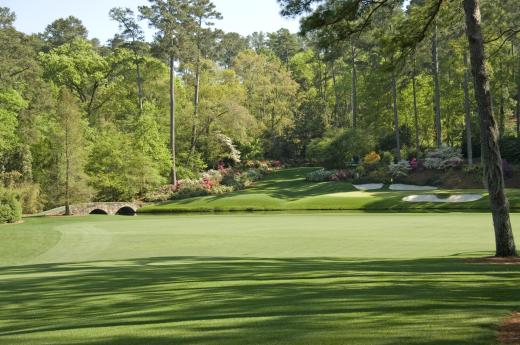 Intermediate golfers should know the rules of the game and be able to complete a round in a reasonable amount of time. These players should seek out nearby golf courses that offer longer fairways and additional hazards, such as water and sand traps that make the game more interesting. Experienced golfers who play often may consider investing in a membership to a private golf club, which usually offers other recreation and social opportunities. Private courses are sometimes better kept and offer faster play than public options, particularly on the weekends. Clubs usually also have a golf professional available to give lessons to members and help them with their game.
Advanced golfers should look for longer, more difficult golf courses that challenge them to make par. Many hotels and resorts around the world cater to these players with scenic layouts in diverse environments such as deserts, coastlines and forests. Most of these higher-end courses offer championship tee set-ups and fast greens that will test even the best golfers. Some areas known for their golf courses provide special travel packages for players looking to play multiple rounds during their vacation.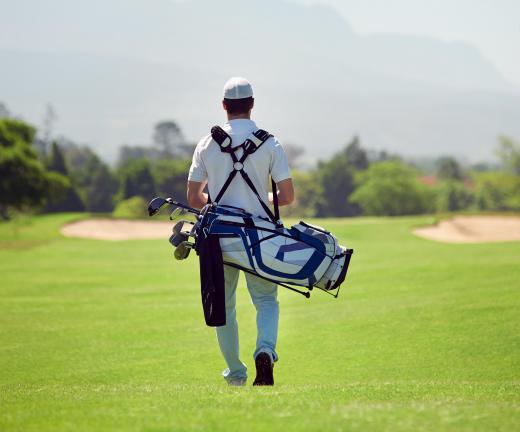 Regardless of the player's skill level, golfers should look for courses that are conveniently located and fit their style of play. Players should avoid golf courses that are in poor condition, because playing on bad fairways and greens will not improve their game. The golfer also may want to consider the amenities offered by the course if he wants to eat or drink while playing a round with friends or business associates.
Within this intricate dance of honing skills, choosing the right gear, and picking the perfect golf course, there's one often-overlooked aspect of the game that deserves special attention - the putting green. This is where games are won or lost, and it's where the 'best putting mats' can become your secret weapon.
The best putting mats enable you to sharpen your precision and control, key elements that translate into success on the greens. From beginners to advanced players, incorporating a top-quality putting mat into your training regimen can make the difference between a good game and a great one. These mats, designed to mimic the feel and speed of a real green, offer the chance to practice and perfect your stroke at your convenience, rain or shine.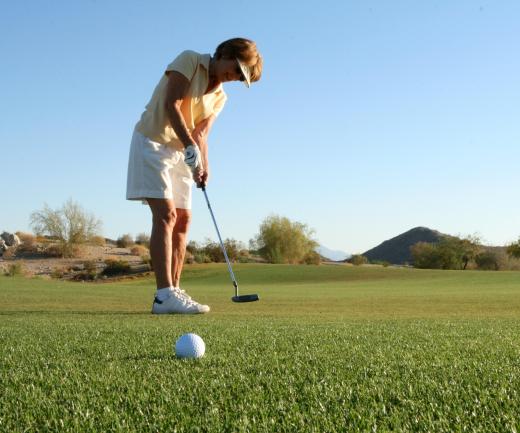 Indeed, a selection of the best putting mats at your disposal provides the unparalleled opportunity to replicate the challenges faced on the course. Imagine being able to refine your putt at home, in the office, or wherever your travels take you. It's a critical investment for any golfer looking to transform potential weaknesses into strengths. So, whether you're in the throes of a nail-biting championship game or enjoying a leisurely weekend round, the proficiency gained from practicing on a top-tier putting mat will show itself in the confidence you exude and the scores you deliver.
Discover the power of the indoor putting green - an often overlooked gem in golf. The 'best putting mats' refine precision and control, transforming weaknesses into strengths. Elevate your game, exude confidence, and achieve impressive scores. Master your putts on these top-tier mats and watch your performance soar on the greens.
The putting green is often overlooked, but it's where games are won or lost. They can be your secret weapon, sharpening precision and control for success on the greens. From beginners to pros, these mats mimic real greens, allowing practice rain or shine. They offer an unparalleled opportunity to refine your putt at home, in the office, or on the go, transforming weaknesses into strengths for confident, high-scoring rounds on your home putting green.
AS FEATURED ON:
AS FEATURED ON:

By: Blair Howard

Beginner golfers should practice on courses that are not challenging.

By: Malcolm Boyd

Beginner golfers may prefer easier courses, while advanced golfers may seek more challenging terrain.

By: Warren Goldswain

In California, vacation resorts such as Palm Springs have golf courses with scenic views.

By: kosmos111

Some golf courses are part of a larger resort that provides swimming and beach facilities.

By: JJAVA

Advanced golfers may choose longer, difficult courses.